Latest news and information
Details

Hits: 1549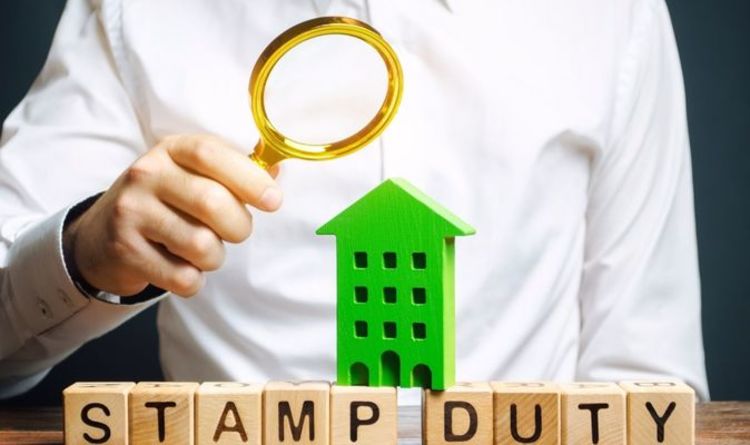 Is It Time to Extend the Stamp Duty Holiday? We say YES!
By Ajay Kumar, Managing Director, Cherry Picked Residential
After a year that saw the Oxford property market go through a series of peaks and troughs, Oxford is now firmly experiencing a mini-boom. It's fantastic to see properties in the city and in Wantage, Abingdon, Aylesbury and Bicester being brought to market and sold so quickly.
Much of this upturn in the Oxford property sector is down to the Stamp Duty holiday announced by Chancellor Rishi Sunak back in July 2020 to help stimulate the market during the ongoing COVID-19 pandemic.
Essentially, the Stamp Duty holiday, which runs until the end of March, means that Stamp Duty isn't triggered on residential property up to the value of £500,000. So, the first £500,000 of any property purchase is exempt from the tax. For the past few months, this has been saving Oxfordshire buyers up to £15,000.
And what a break this has been for those wanting to buy a new home in Oxford – not to mention a great shot in the arm for the property market! We have seen our house sales pipeline increase considerably, and this is backed up by data from the Rightmove property website:
"Sold prices in Oxford over the last year were 11% up on the previous year and 7% up on the 2018 peak of £510,855". 
These are undoubtedly absolutely fantastic figures. But there's a problem. And it's a significant one.
The temporary Stamp Duty holiday is set to come to an end on the 31st March.
With pandemic restrictions continuing there have been calls to extend the Stamp Duty holiday. Yet, despite an online petition being signed by more than 116,000 people and therefore meeting the requirements for it to be discussed in Parliament, Leader of the House Jacob Rees-Mogg has disappointingly suspended the use of Westminster Hall, which is where debates on petitions like this are held. 
The petition calls for the Stamp Duty holiday to be extended for an additional six months to help buyers looking to move and help stabilise the housing market.
Because the petition was signed by more than 100,000 people, the Government had to respond, and this is what they said:
"The SDLT holiday was designed to be a temporary relief to stimulate market activity and support jobs that rely on the property market. The Government does not plan to extend this temporary relief."
At Cherry Picked Residential, we whole-heartedly agree with the petition and have indeed signed it. We disagree that the Stamp Duty holiday should end in a few months, quite simply because an extension would be an incredible boost for the property sector and the broader economy.
We are calling for a rethink.
The effect on home-movers in Oxford is plain to see. We have heard from many clients, particularly those reliant on factors other than property chains, such as those looking to move into a new build, who said:
"I am looking to move into a new build which is currently due to complete at the start of March 2021. If this build is delayed past 31st March 2021 and does not complete, then I will not be able to afford the additional cost of the Stamp Duty, so will not be able to afford the house."
The significance of the end of the Stamp Duty holiday is worrying too for those in Oxford with purchases delayed through no fault of their own, for example, due to conveyancing hold-ups.
Should the Stamp Duty holiday end, we are likely to hear the sound of the economy stalling. And not one of us wants that to happen.
Currently, there are many instances of personal circumstances where vendors are in a position where they have to sell – which is why it's a good thing that the property industry has been allowed to remain open. By staying open, we are supporting the local economy, but of course, it's a fine line as we must ensure our clients' health as a priority.
Estate agents up and down the country are following the guidelines and operating in a COVID-safe fashion. We practice social distancing, sanitise (or wear gloves) and wear masks, as well as ensuring all potential buyers follow the strict guidelines, whilst make sure viewings are by appointment only.
We try to make sure that viewings are by those who are ready to move so that we reduce the number of people on the roads and don't carry out unnecessary viewings.
The estate agency business is mostly a responsible industry made up of fantastic property professionals just like us, who put our clients first, do a great job and get people moving.
So, at Cherry Picked Residential, here's our view;
"We believe that an extension to the current stamp duty relief would allow essential transactions to continue and sustain buoyancy in the local market, particularly for those where personal circumstances require them to sell. The industry is under increasing pressure with existing transactions meeting the current deadline whilst anchoring property prices until a decision is announced."
There is no doubt, in our opinion, that the Stamp Duty holiday has helped Oxford's property market boom. Oxfordshire has a resilient property market and as seen in previous times will persevere and can even flourish. By taking this relief away the impact may slow the property market but the effect on the wider economy will be greater felt.
We need the momentum to continue as we move into spring. The Oxford economy and the wider national economy needs it.
We believe that estate agents can operate in such a way as to support it, playing our part in the success stories that we all need to hear.
And it's not just us. Other sectors are rooting for the Stamp Duty holiday to be extended too. Conveyancers are seeing unprecedented amounts of work, but it's potentially challenging for them to meet the 31st March deadline for movers because so many offices are closed, and land searches are taking longer than usual to complete.
While it's unlikely that if an extension is announced by the Chancellor, it will not be infinite, even a short extension will allow more people to take advantage of the substantial saving and keep the Oxford housing market buoyant into spring and beyond.